Curriculum
Al Lulu Nursery is a child centred preschool for children aged from 3 months to 4 years of age following the British Early Years Foundation Stage (EYFS) curriculum. To support a child's growth in all areas of their development; physically, mentally, emotionally and socially, we offer an engaging environment for children to expand their knowledge and develop their skills under the guidance and supervision of experienced and qualified practitioners.

Our well-formulated curriculum allows us to create an individual development plan for each child. We work closely with parents to share information about their child in order to develop critical and interpersonal abilities in their child. We ensure that children have the proper resources at their disposal for personal fulfillment and recreation, so that children have a constructive way to spend their early period.

The nursery curriculum for the Early Years Foundation Stage framework consists of seven vital areas, three prime areas and four specific areas.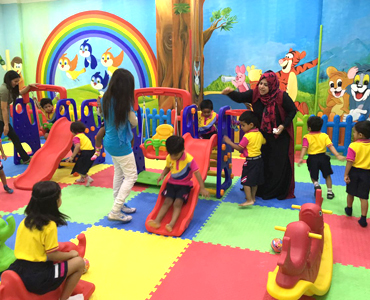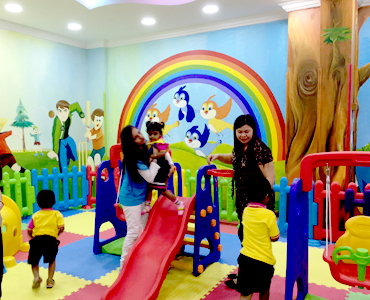 Prime Areas
Personal, Social and Emotional Development
Physical Development
Communication and Language
Specific Areas
Literacy
Mathematics
Understanding the world
Expressive Arts and Design